Careers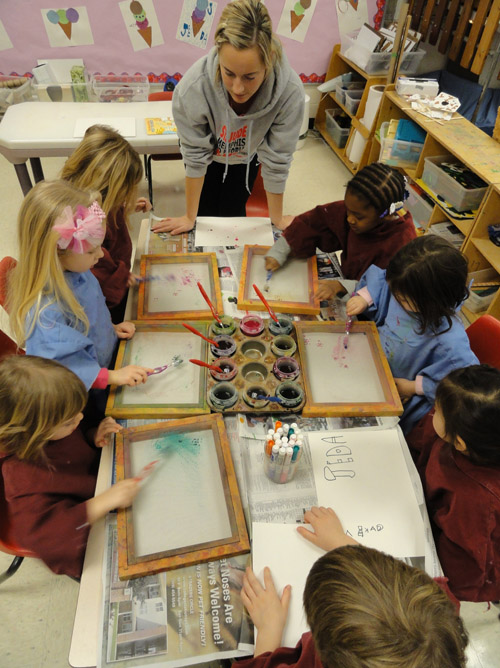 Related Skills
Strong work ethic and professional manners
Proven leadership skills
Strong interpersonal skills
Enjoy working with children, teens, and adults
Strong written and oral communication skills
Sensitive to the needs of other people
Strong organizational and planning skills
Ability to work individually and in a team
Being Successful in the Field
A master's degree in counseling, social work, occupational therapy, or related field, in addition to appropriate professional licensure, is usually necessary to provide therapy and for advancement to supervisory or administrative positions
Complete practicum experiences and internships to determine suitability for the helping professions and to gain exposure to various practice settings and clients
Candidates should possess empathy for others, an appreciation for diversity, and an interest in social change
Gain experience with a diverse range of clients and client systems including individuals, families, groups, communities, and minorities
For students interested in early childhood education or developmental therapy, Human Development and Family Science is not an approved major and does not fulfill the requirements for the associated credentials in the State of Illinois. 
Related Fields
The Human Development and Family Science major prepares graduates to provide services which improve individual and family well-being. This major can lead to various careers in:
Community-based Social Services
Family Intervention Services
Parent and Family Life Education
Residential Care Programs
Childcare Services
Early Childhood Education
Case Management
Government and Public Policy
Healthcare and Family Wellness
This program also prepares students for graduate study in:
Family Science
Human Development
Social Work
Child Life
Counseling
Program Highlights
Certified Family Life Educator (CFLE) approved program
Opportunities for department honors and recognition
NAEYC accredited childcare center
Opportunities to conduct and present research
Award winning student organizations and faculty
Applied learning opportunities
Being Successful in the Field
Get Experience Early
There are endless opportunities to get involved as you work toward a career in human development and family science. Begin by joining a student organization like ISU-CFR or Child Life Club where you'll have the chance to network with faculty, alumni, and professionals as well as fellow students in the HDFS program at ISU.
You might also be interested in picking up a part-time job during the academic year. Bloomington-Normal is home to many human service agencies, childcare centers, and other organizations that hire college students during the academic semesters.
Complete an internship that relates to your career goals. Students in the Human Development and Family Science major will complete a required internship as part of their academic requirements, which typically takes place the summer between junior and senior year. As you engage yourself in your courses, start thinking early about your passions in the field, what you still want to learn, and what kind of internship will prepare you for the career you want after graduation.
Consider Earning a Minor
Minors can help students gain additional practice and understanding in their future areas of expertise. Some common minors that pair well with
*Adding a minor is not required to graduate
Think about Graduate School
Although not required to be successful in the field, a graduate degree in Human Development and Family Science can qualify you to enter the workforce at a higher level and make you a more competitive professional when entering the job market. Illinois State University offers a unique accelerated master's option for students who earn their bachelor's degree through the HDFS undergraduate program. More information can be found here.
Alumni/Employers
Youthbuild McLean County – Normal, IL
Ronald McDonald House Charities – Various Locations
Chesterbrook Academy – Bloomington, IL
Sunrise Senior Living – Various Locations
Angel Adoption – Crystal Lake, IL
Department of Children and Family Services – Rockford, IL
Easter Seals – Various Locations
Picture of the World – Rome, Italy
Career Industry Liaison
| Name | Office | Email | Phone |
| --- | --- | --- | --- |
| Megan Ruffin  | 223 Bone Student Center  | mhruffi@ilstu.edu  | (309) 438-2200  |
Internship Coordinator
| Name | Office | Email | Phone |
| --- | --- | --- | --- |
| Jenna Kirkwood  | Turner Hall 106  | jlkirk6@ilstu.edu  | (309) 438-2517  |